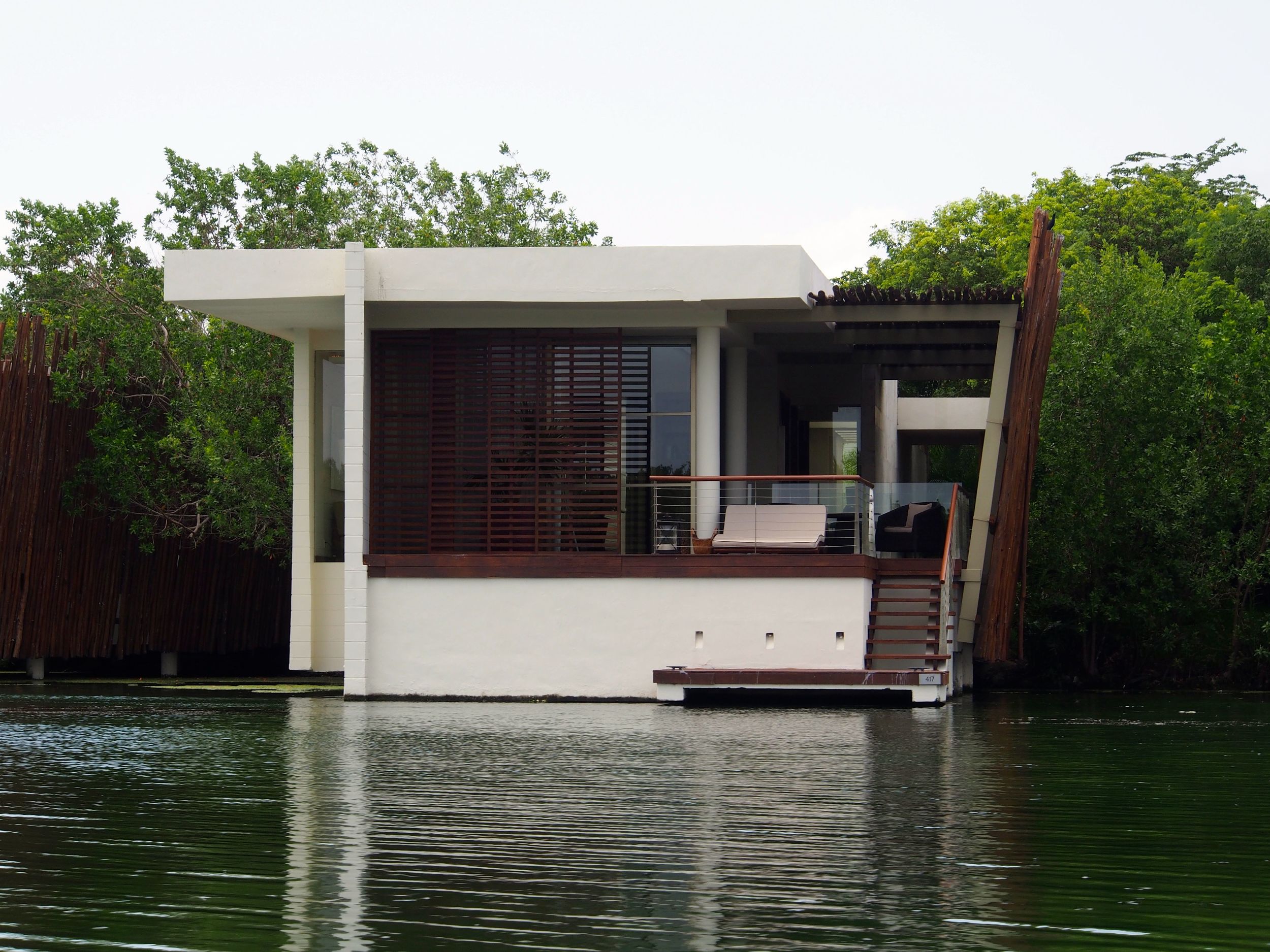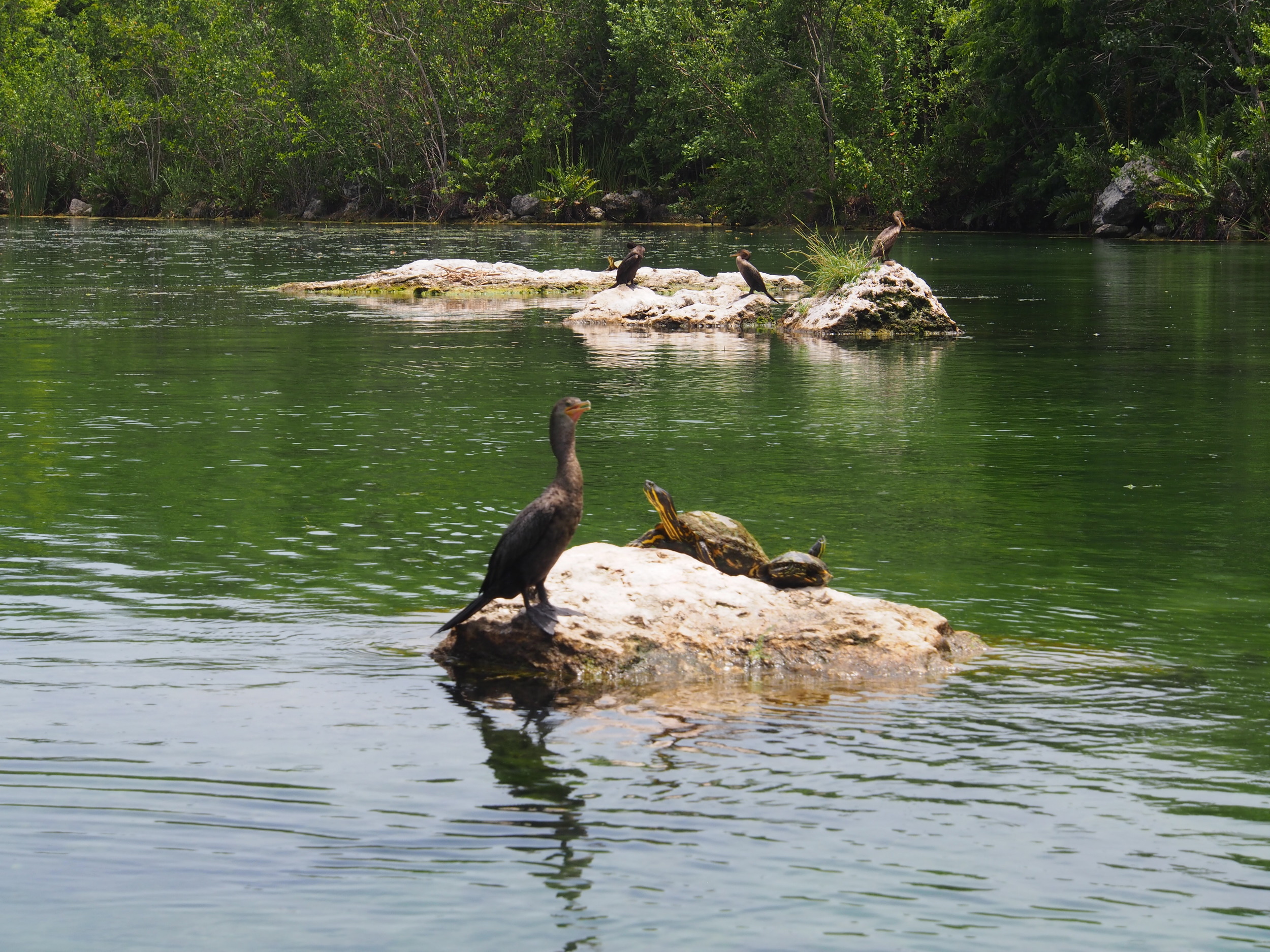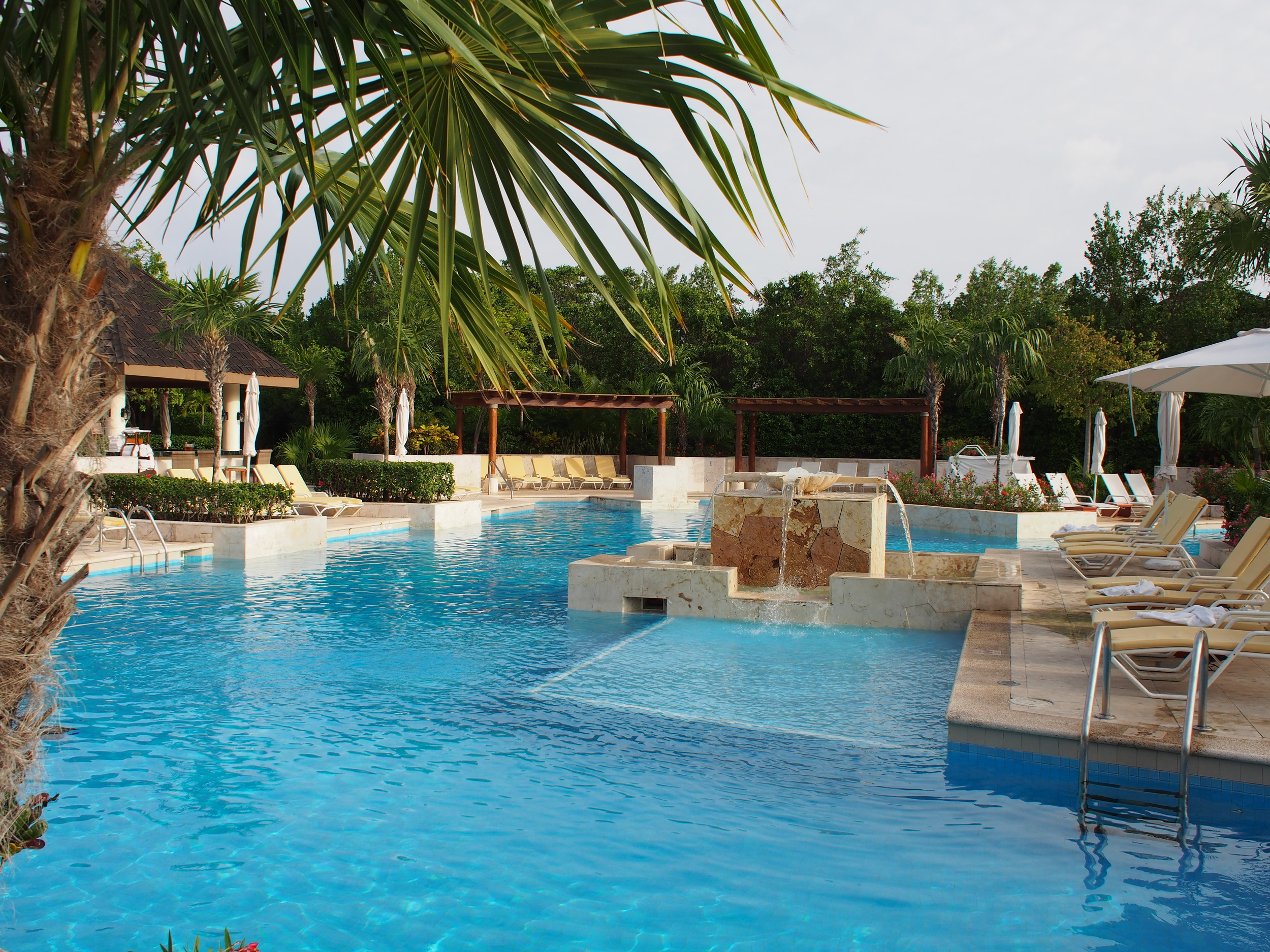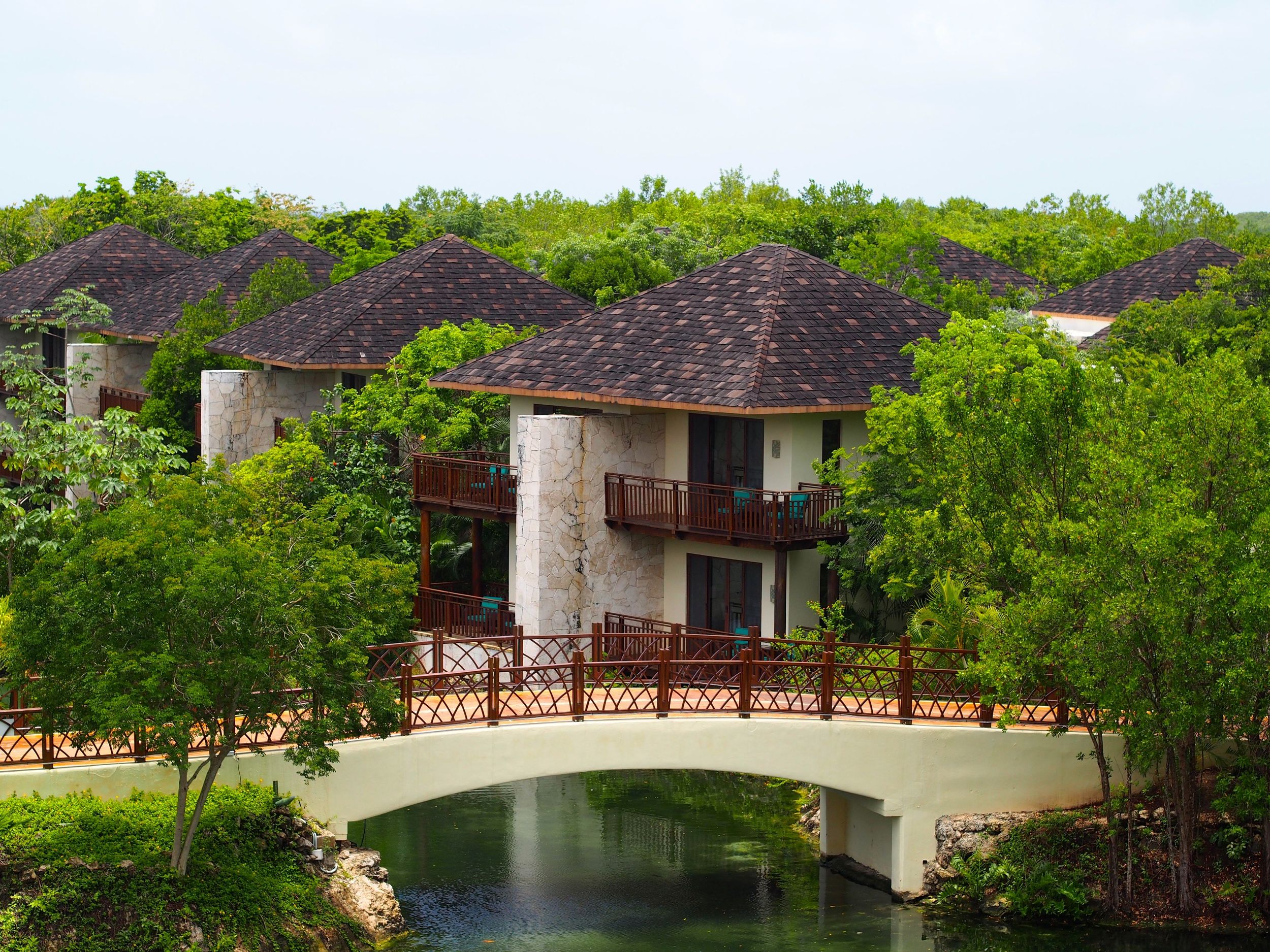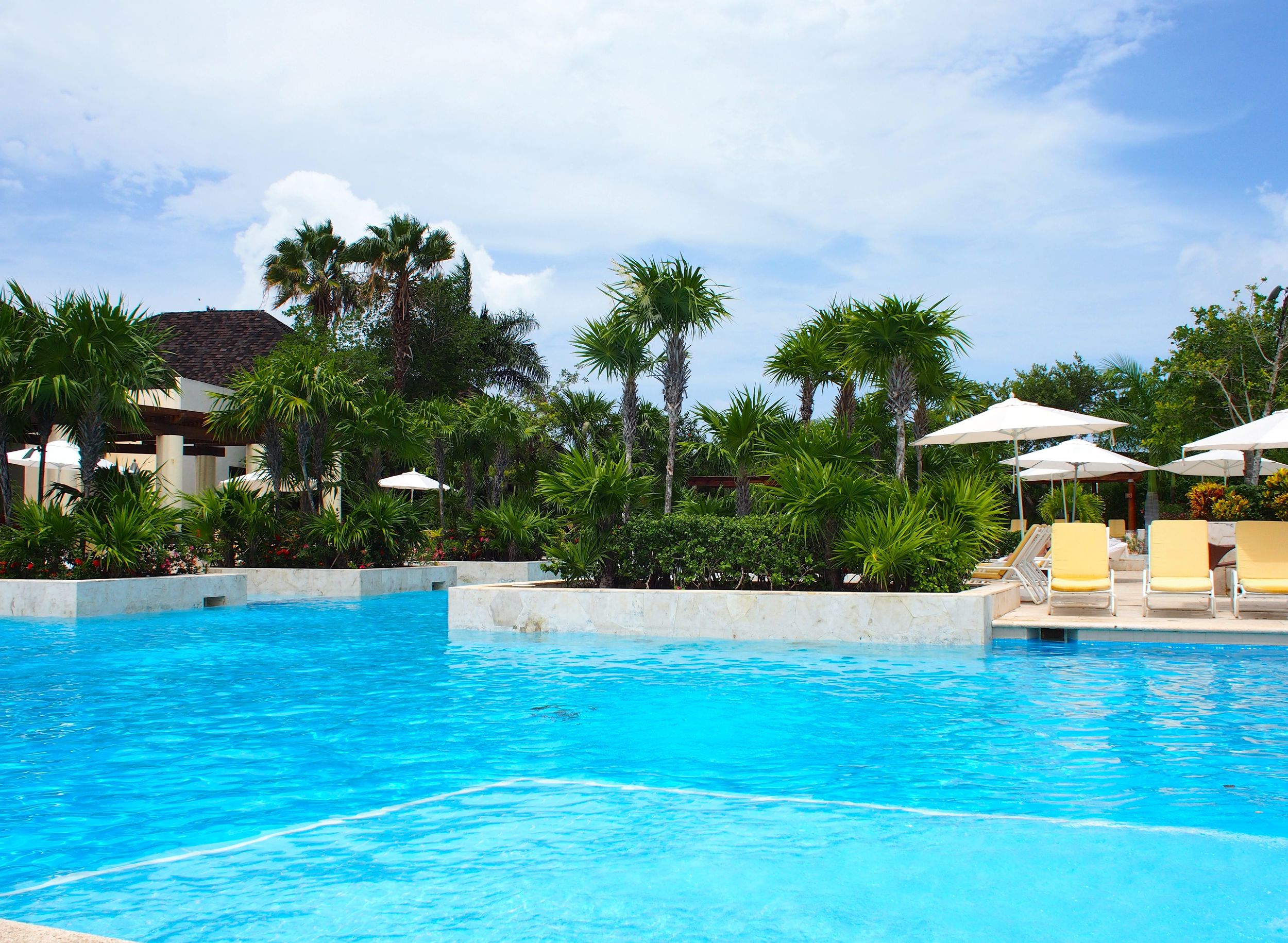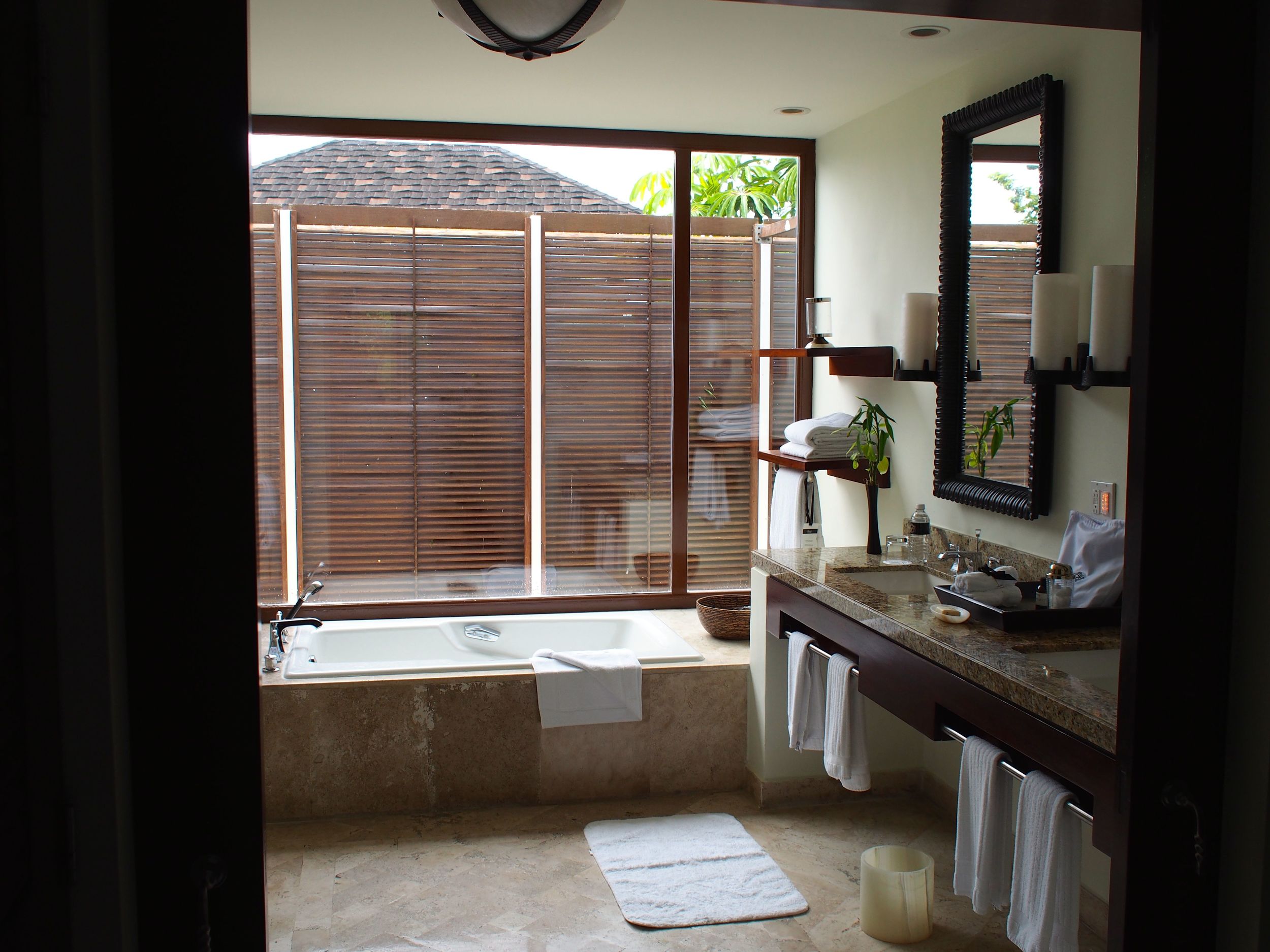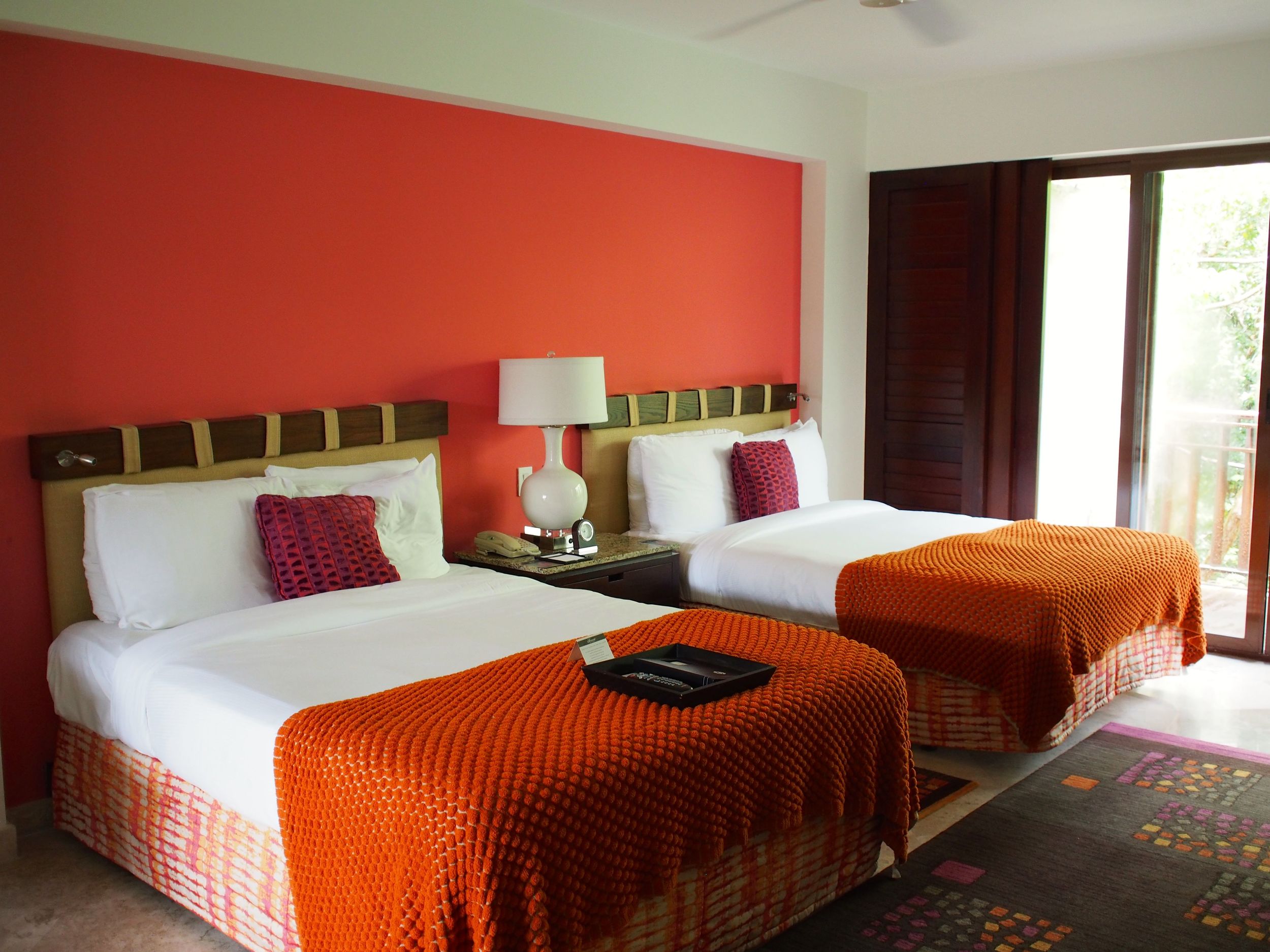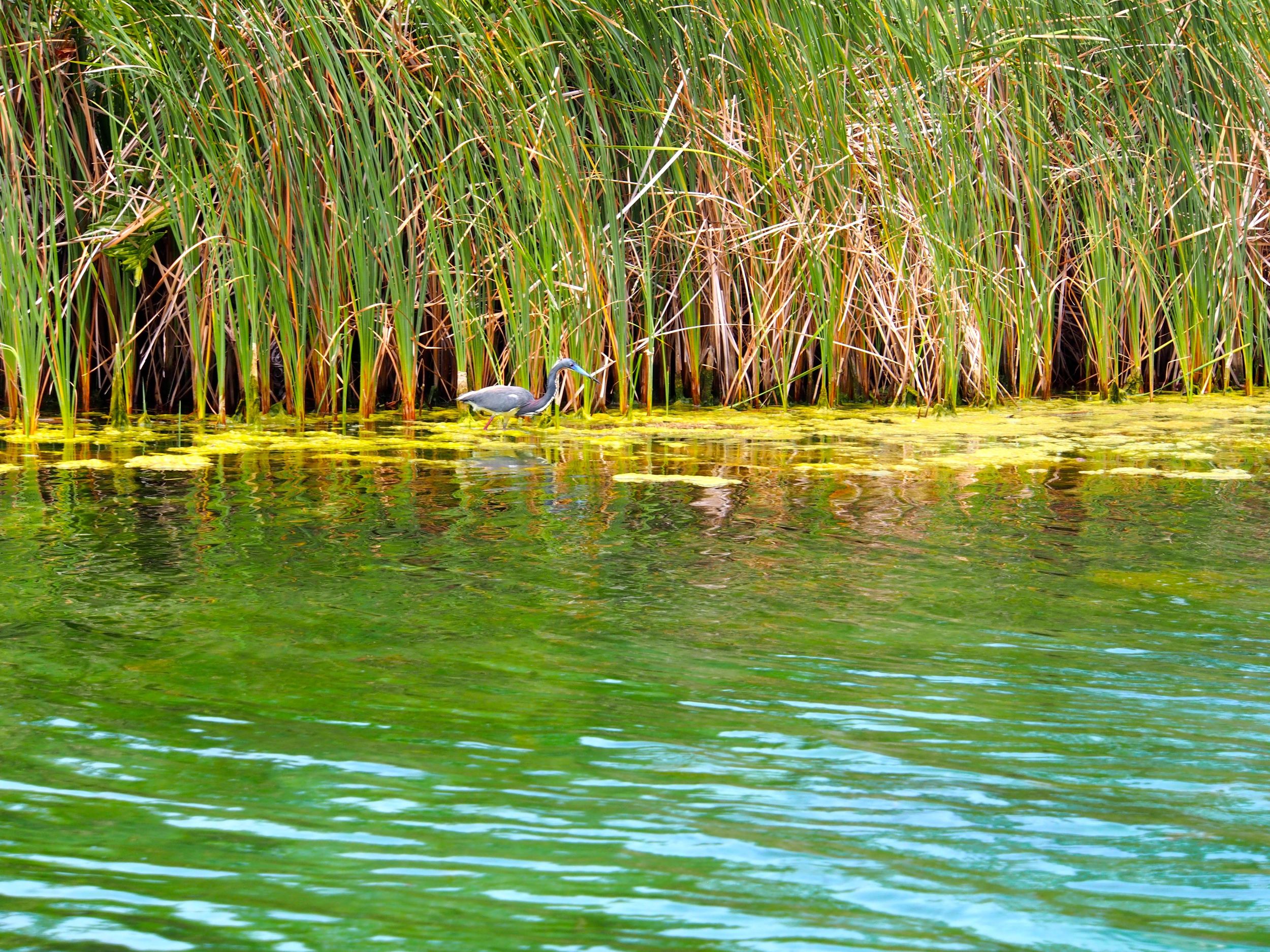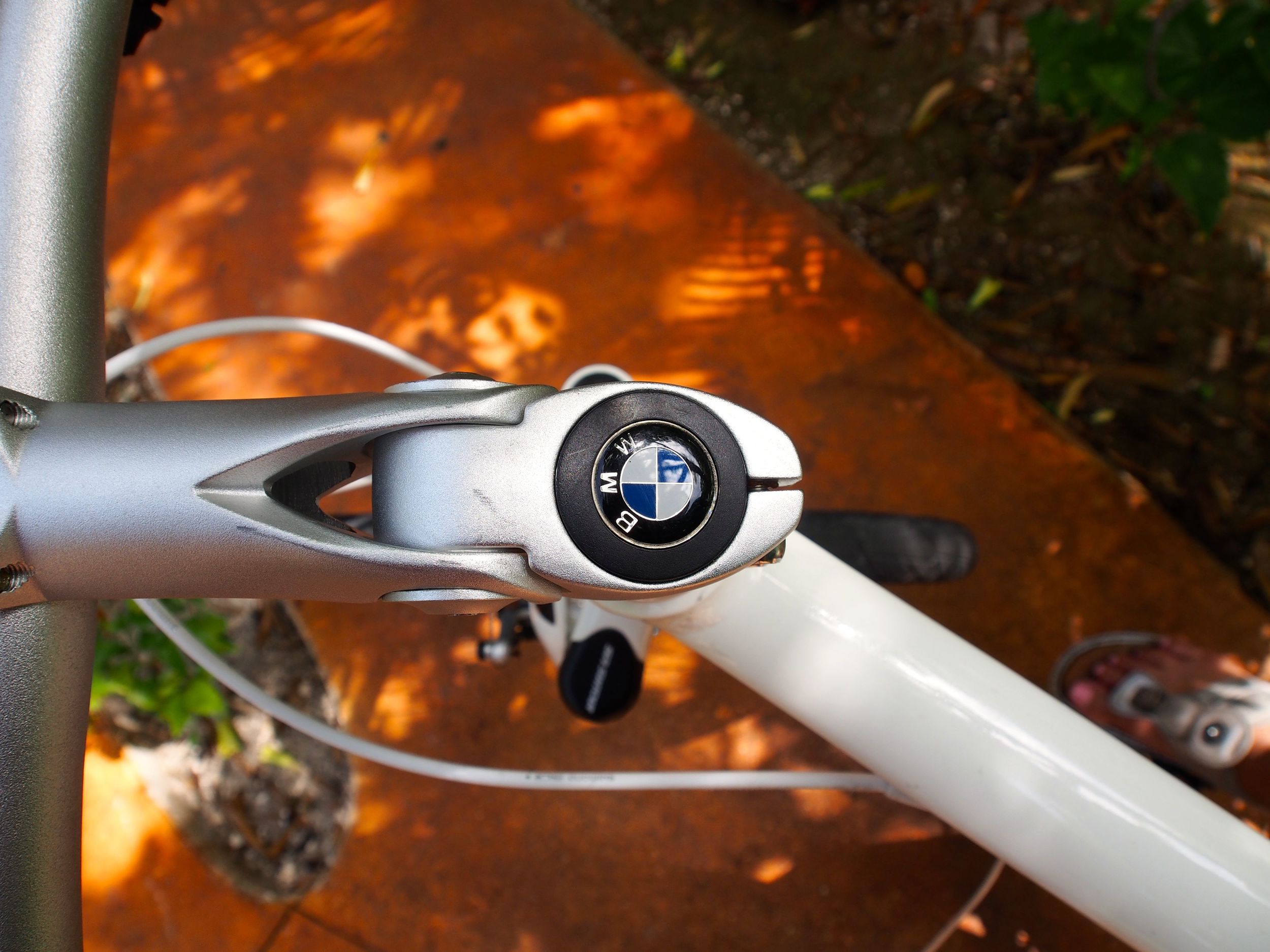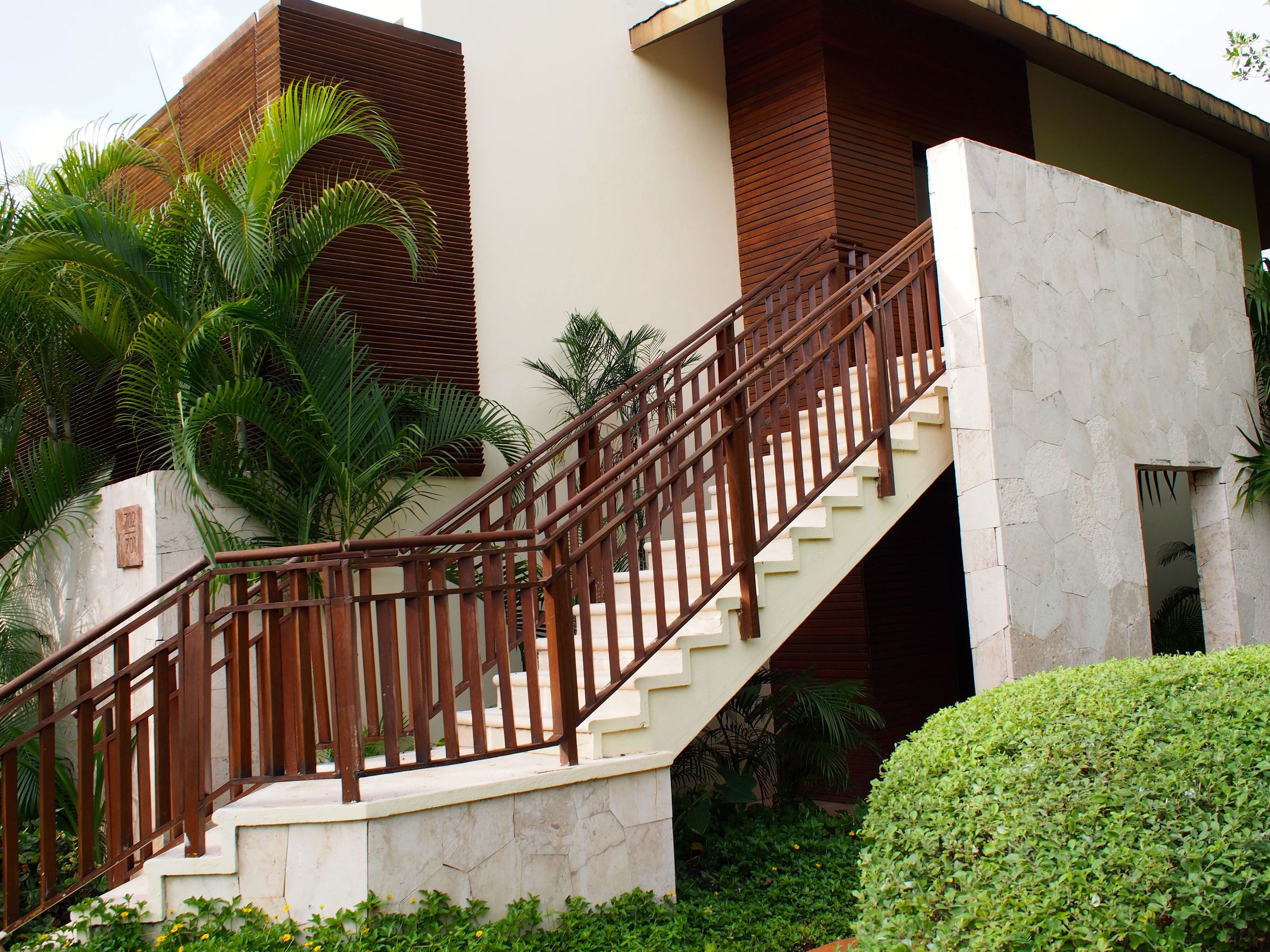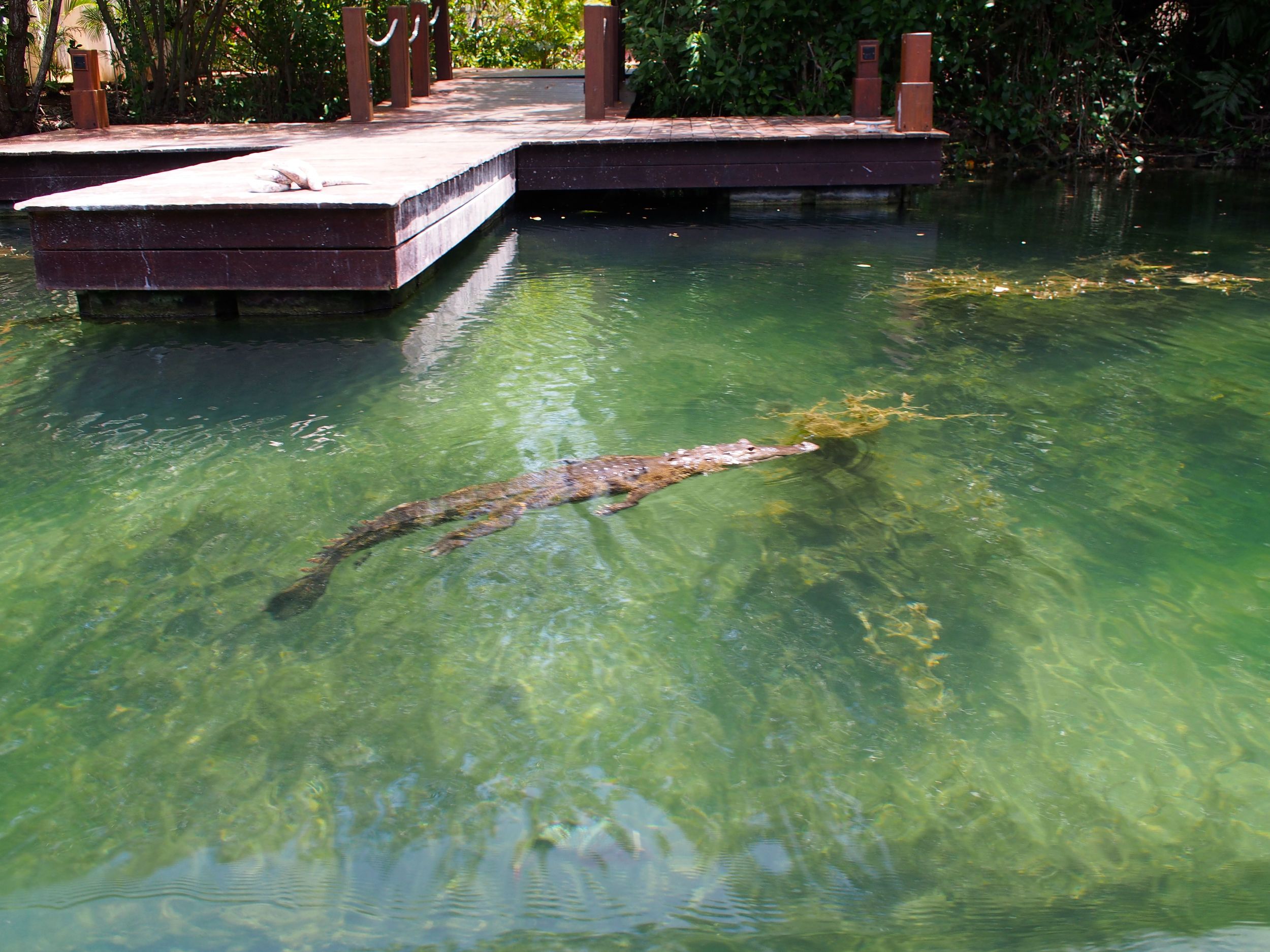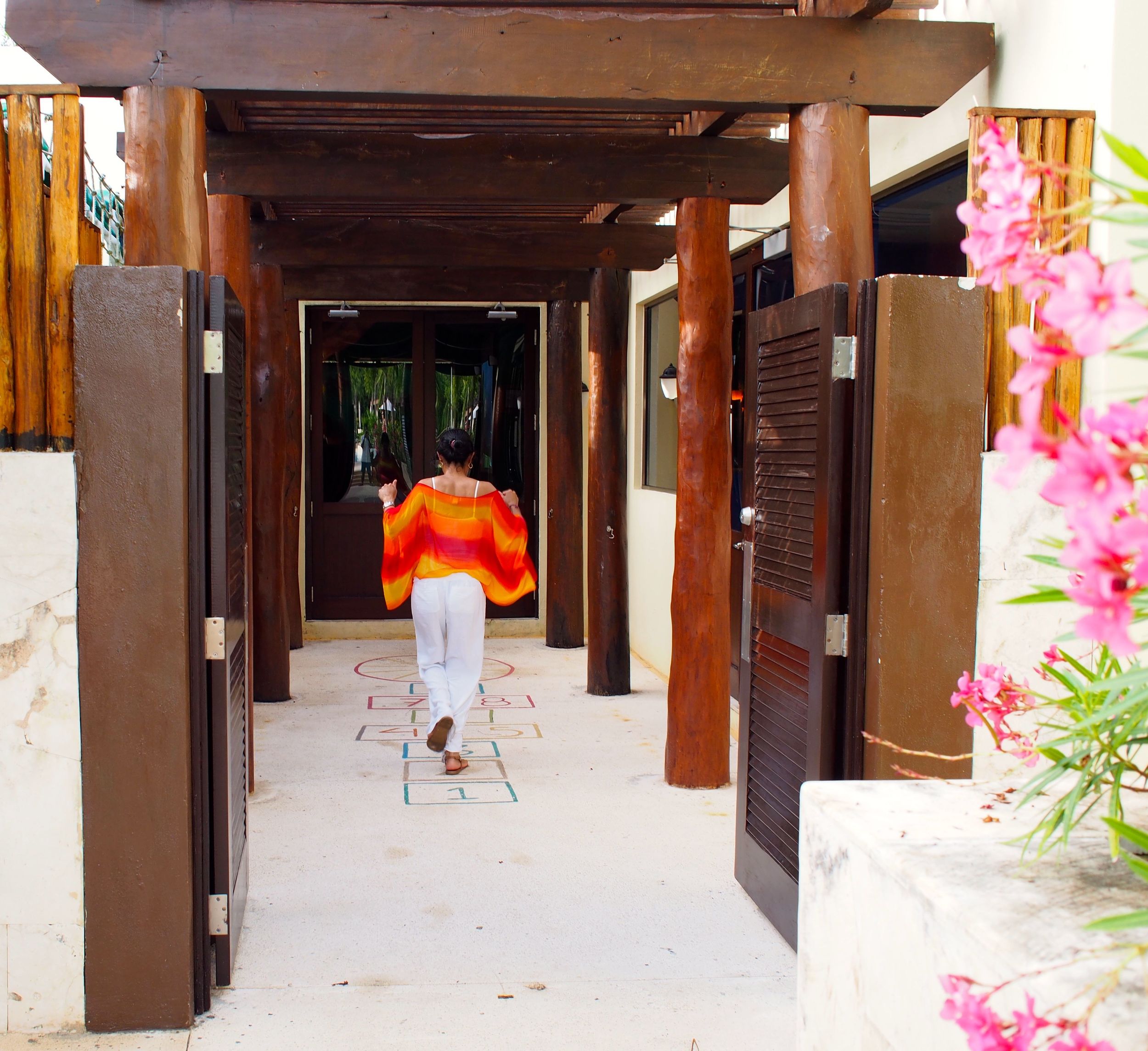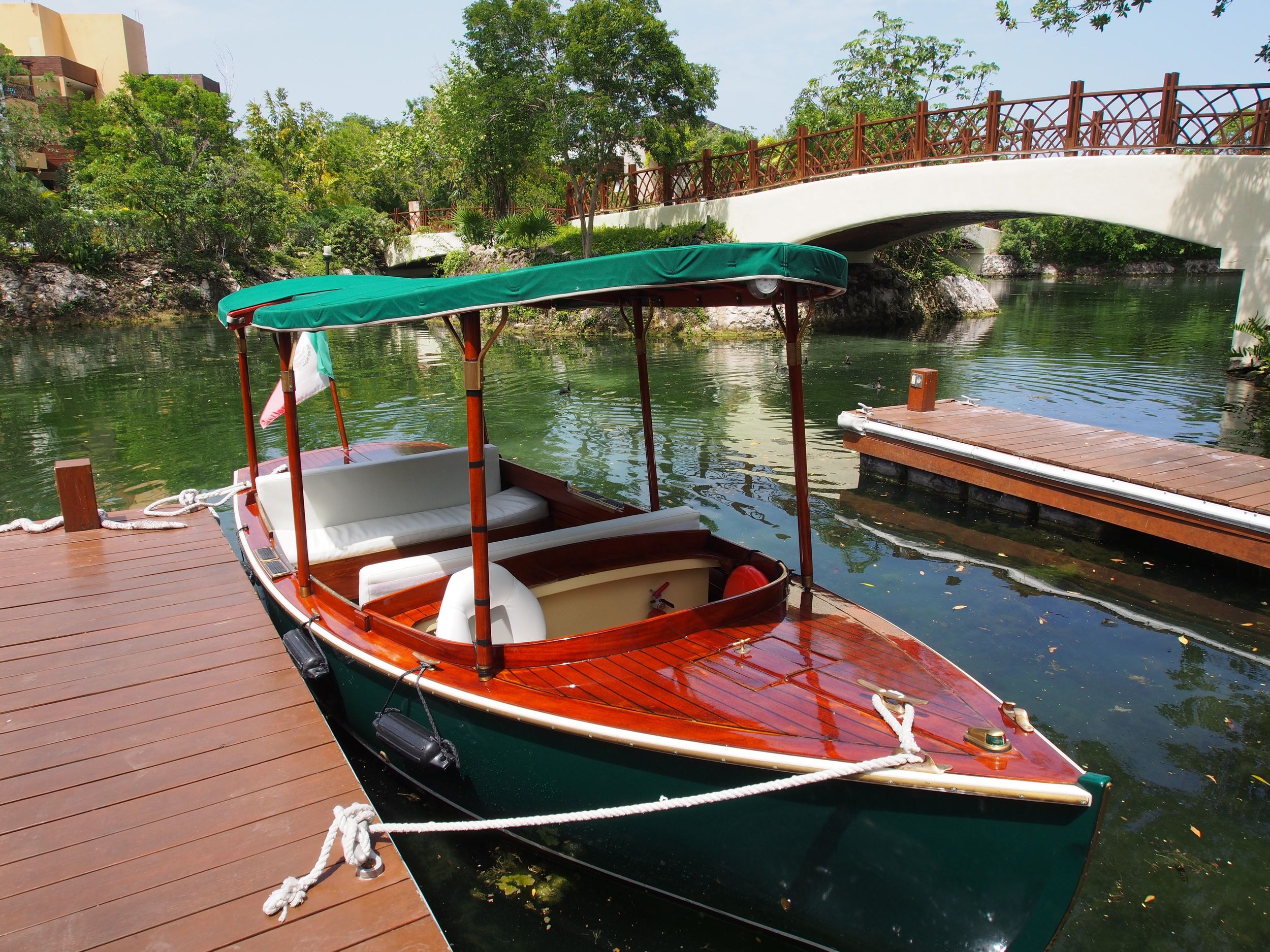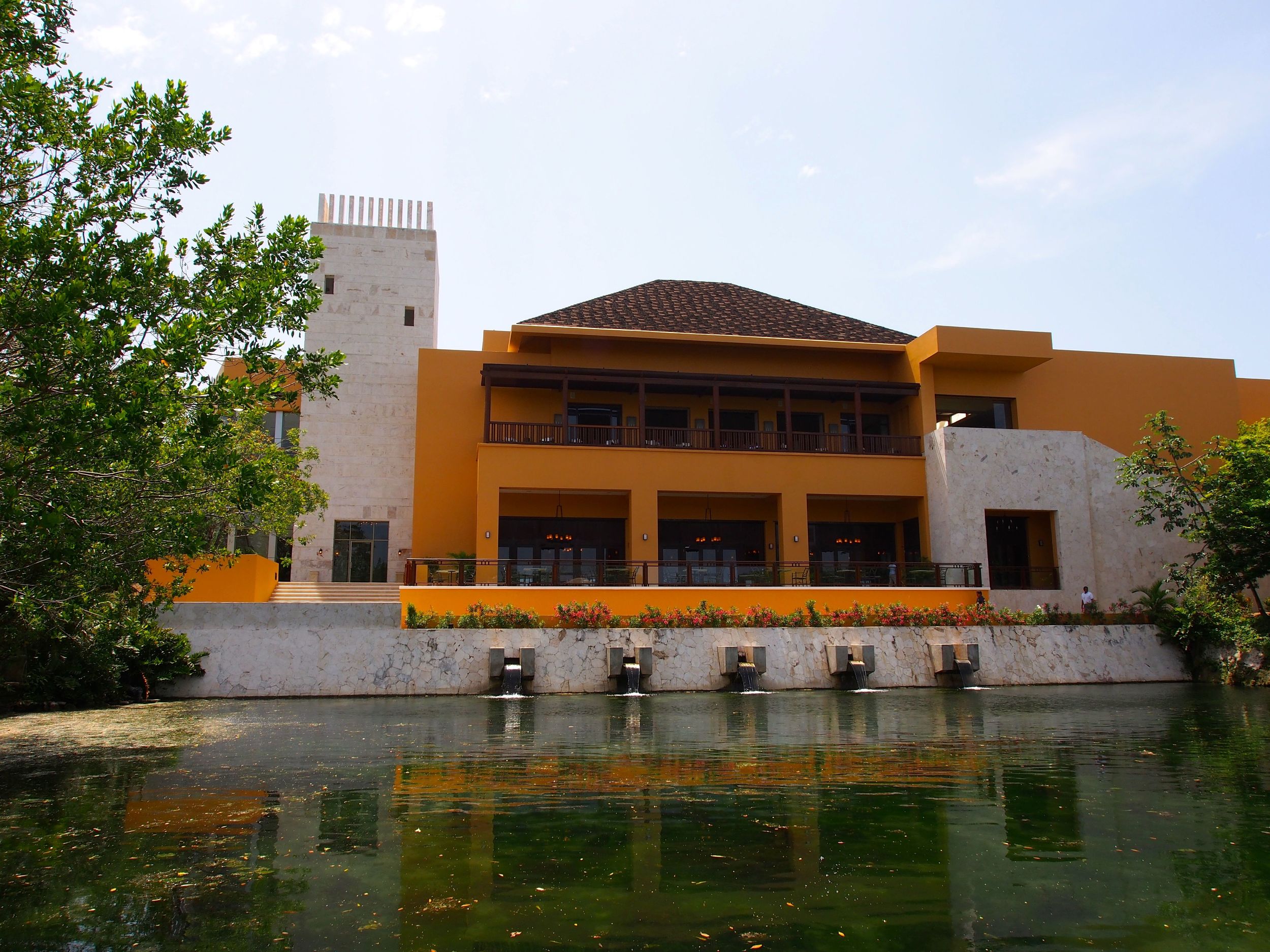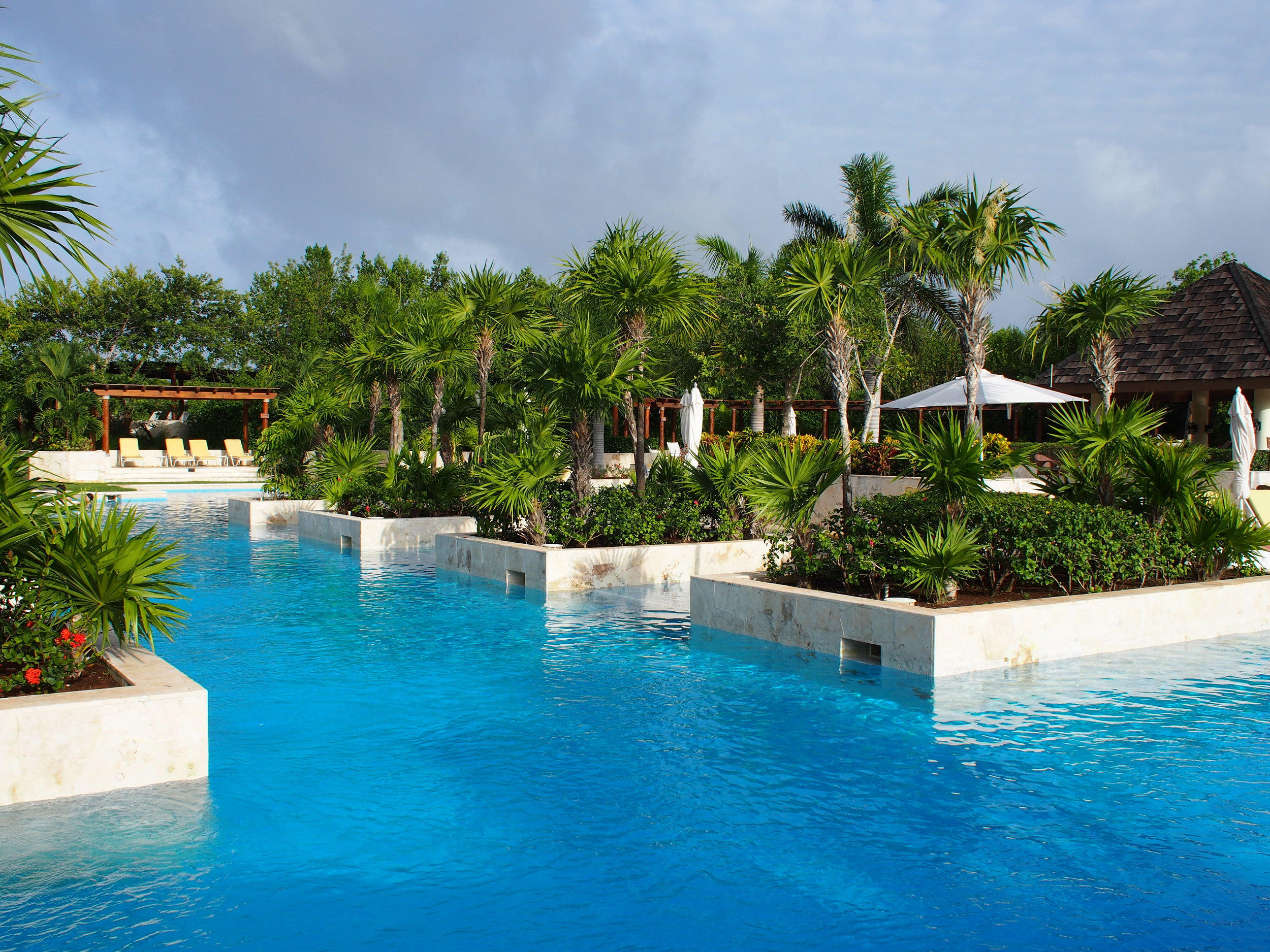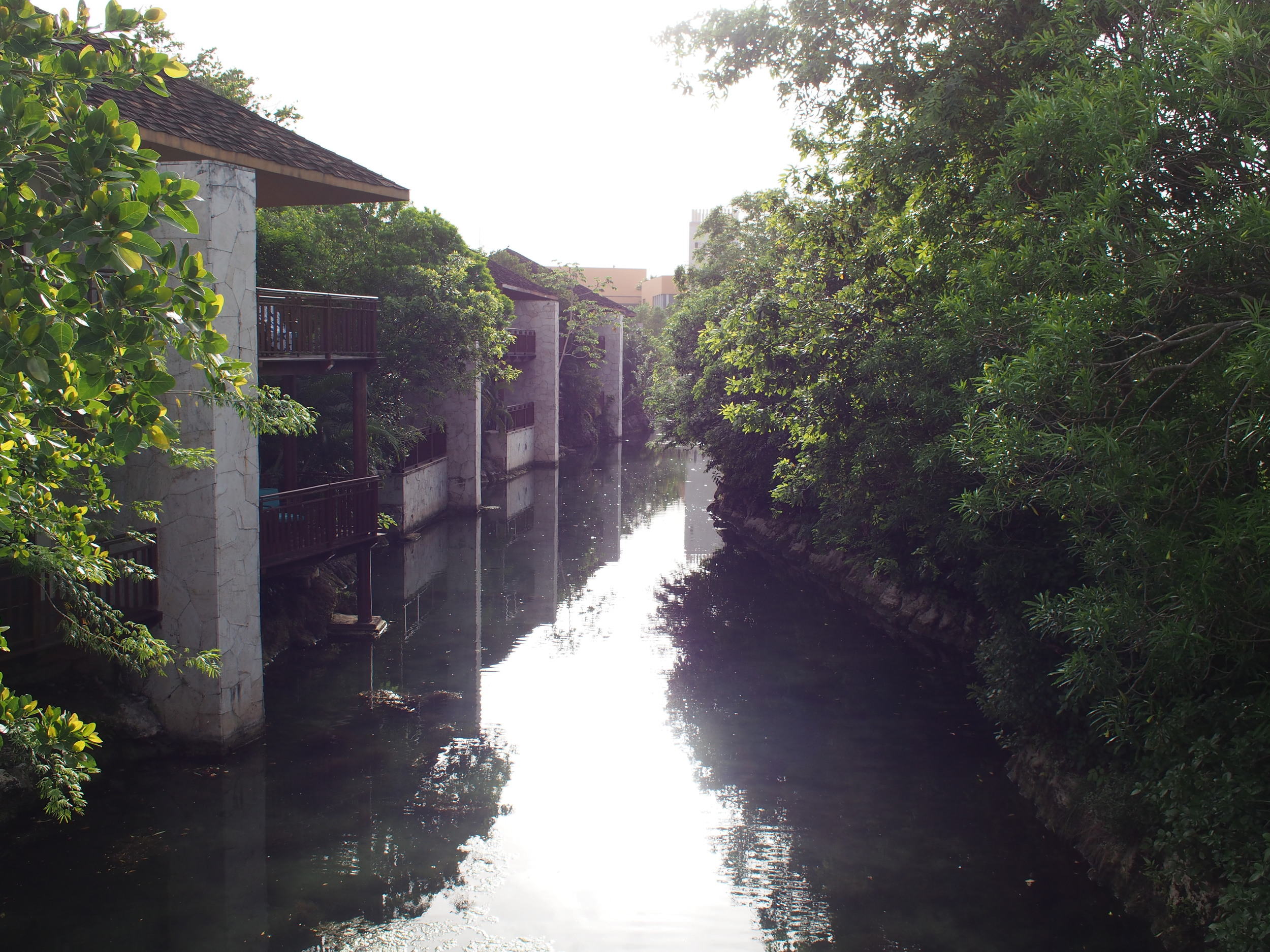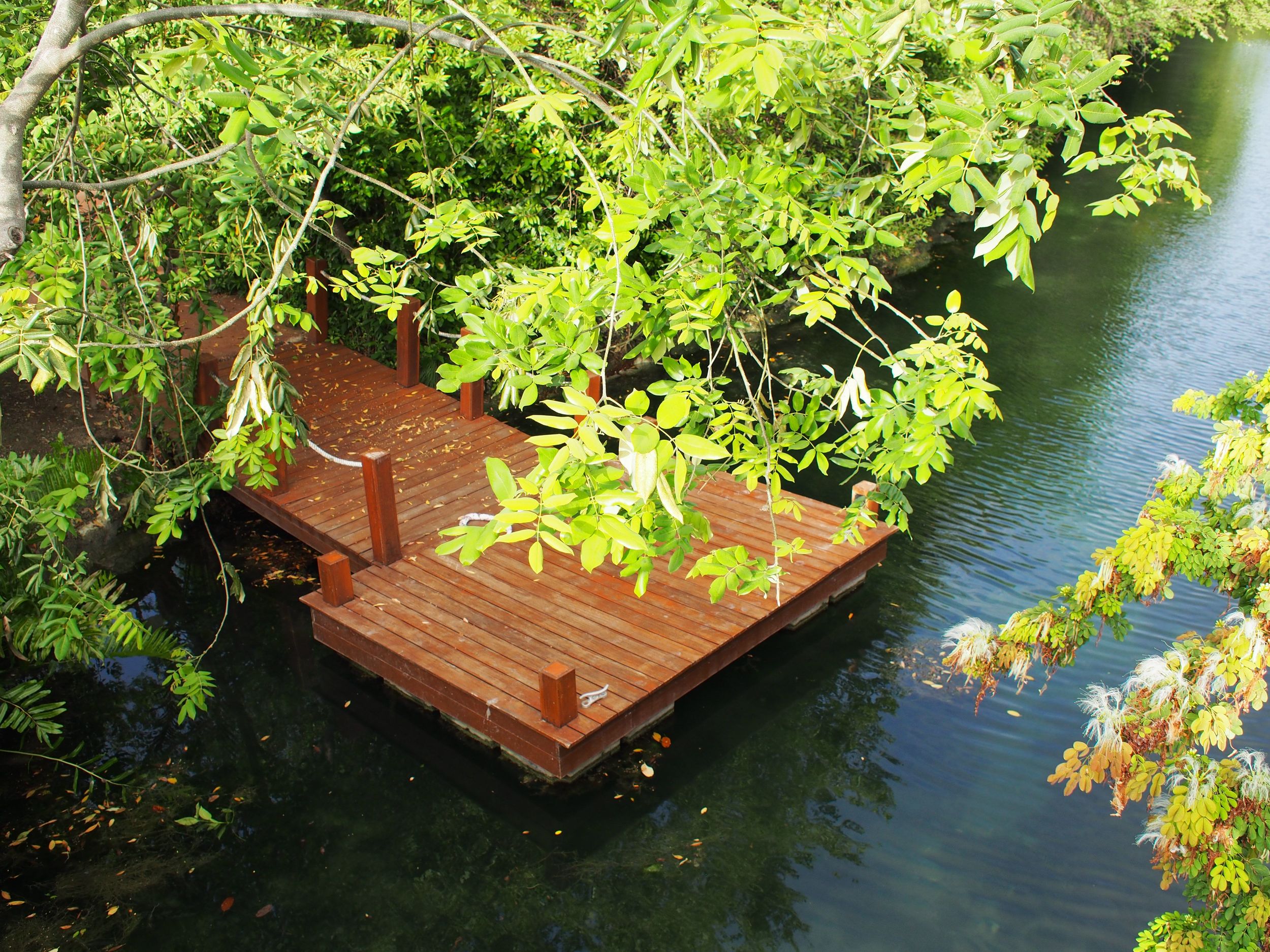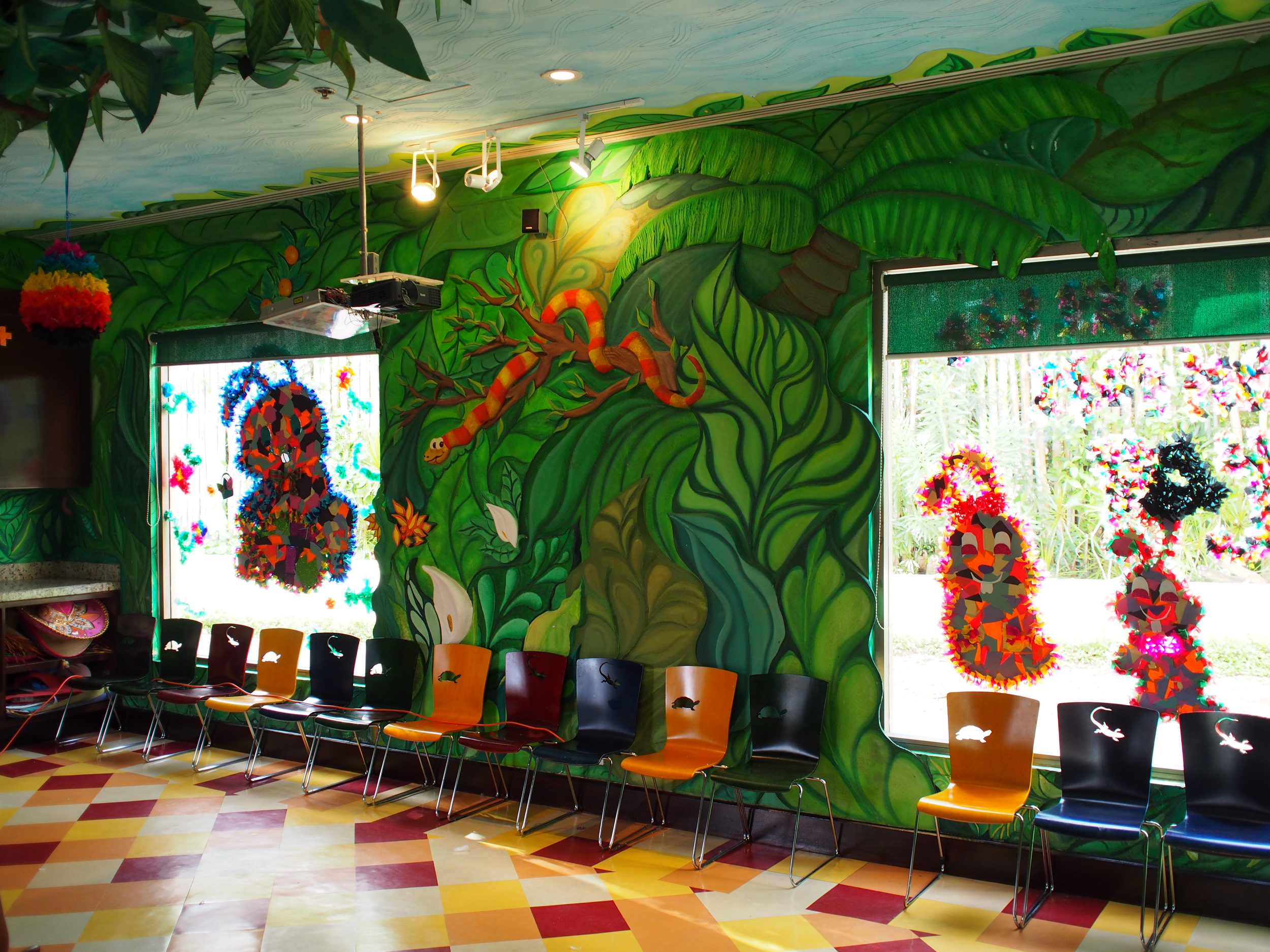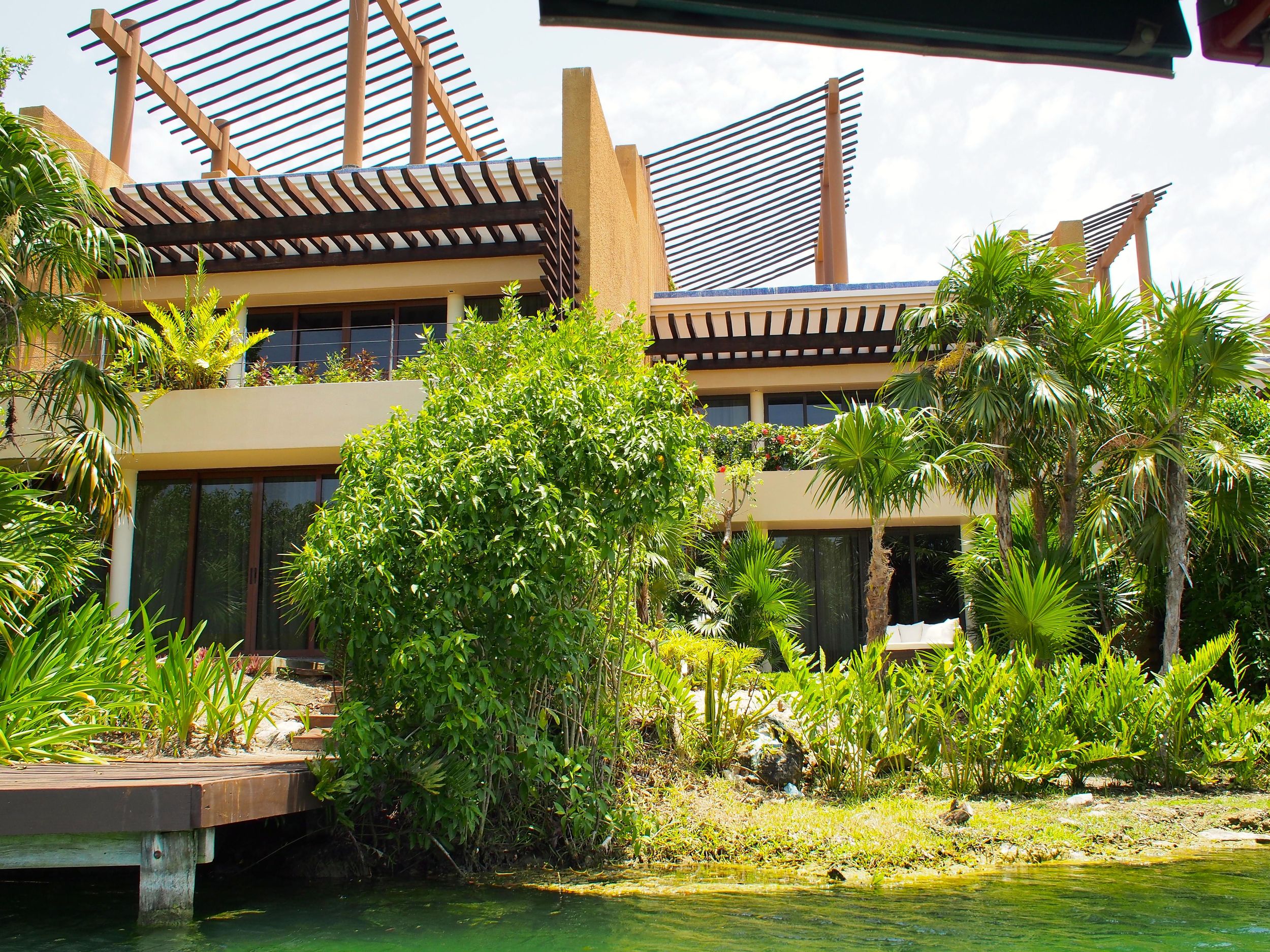 Behind walls similar to those seen in the movie "Jurassic Park" sits the Mayakoba Resort complex comprising the Fairmont, Banyan Tree and Rosewood properties. It's hard not to be intrigued by the gates and security checks and the relatively lengthy drive through a bit of jungle to the entrance of the Fairmont. At the door, we were welcomed by name and offered a glass of cold, fruit juice while completing the check-in.
Our connecting deluxe casitas 126 and 128 were perfectly located just a few minutes walk from the Lobby, the Kids Discovery Club, pools and La Laguna, the main breakfast restaurant. The casitas are large spaces for families with huge bathrooms. Rooms are offered with a King or 2 QUEEN beds, true comfort when occupancy is higher than 2 per room (my heart sinks a little when there are 2 double beds in a room for 4 because my son sleeps like the moving hand of a clock). Bottled water was generously replenished in our room each day.
I dislike intensely being nickel and dimed at a luxury property and my greatest pet peeve is costly internet access. Free membership in the Fairmont's President Club gets you complimentary Wi-Fi daily. The nightly resort fee includes a fun range of transportation to get you around the property - BMW bikes for adults and children (yes helmets are available) and golf carts that run from the Reception area and Spa to the beach 24 hours a day. Also, 3 free hours of the Kids Discovery Club per day. My daughter took full advantage of this time and thoroughly enjoyed the fun and friendly atmosphere. One of the Kids' Counselors has mad face- painting skills. One day she came back to the room looking like a pirate and the next, a butterfly. Kids under the age of 5 eat free off the children's menu when dining with their parents at the Fairmont.
One of the highlights of our stay was a 45-minute boat ride through the canals of Mayakoba. The boats or "lanchas" accommodate up to 6 people so my family had one to ourselves. Our captain and guide pointed out assorted wildlife and cenotes and we glimpsed some of the accommodations offered by Banyan Tree and Rosewood. We learned quite a bit about the conservation efforts of the Fairmont and its role in maintaining an ecological balance throughout the property. The roofs of the buildings are made with recycled tires and all of the limestone excavated when the Resort was constructed was then used in the walls of the casitas.
If you're traveling to the Riviera Maya and looking for family-friendly, luxury accommodation, the Fairmont Mayakoba is a great choice. You can even add a meal plan to your stay so that your travel budget is more manageable. Complimentary Virtuoso amenities sweeten the deal.